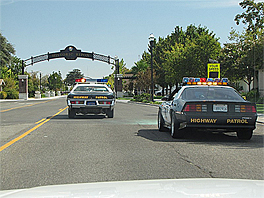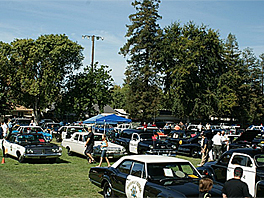 Below is the Ripon show 2020 update.

The countyís current health orders have not yet allowed social gatherings of this type, and it is unknown as to when that will change. Also, this is a very dangerous time to be in law enforcement due to the continued civil unrest and officers being injured, shot and/or killed. This danger also applies to those of you not in law enforcement but bringing law enforcement vehicles to our show. I would be upset to learn of any incident where someone was injured or their vehicle vandalized as a result of coming to our event. Then there is the COVID-19 global pandemic which brings about more uncertainty during these unprecedented times in addition to the numerous restrictions that we would be required (by the county) to adhere to in order to be in compliance. Most of all, my biggest concern is for the safety of all of us, participants and spectators alike.

So all of that is to say that after many hours of careful consideration and numerous calls with the City of Ripon, our show volunteers and various other resources (including monitoring the CDC health orders/requirements), I have made the very difficult decision to cancel the 2020 Ripon show. I never imagined in 30 years of organizing this event that I would ever have to do this but sadly this is what I felt was the safest thing to do for all of us. The City of Ripon and their police department continue to be very supportive and welcoming of our event. We will start to plan our 30th year anniversary show for 2021. Thank you all for your continued support throughout the years and we very much look forward to seeing you all in October 2021. Stay safe and be well.

---
After seeing all of the emergency vehicles, donít forget to visit the Northern California Law Enforcement Collectors Show inside the Community Center. This show features historic law enforcement collectibles and memorabilia.

Click here for more details: www.calbadgeshows.com
---